To better use the kitchen space, every family must have one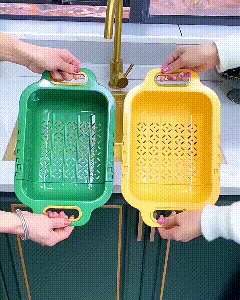 The hollow-out design allows water to drain fast, and the sink rack will keep our utensils away from dirty water in the pool and prevent bacterial from growing
Handle & hanging hole design, can be hung to dry. You can hang it on the wall to make our kitchen tidy and clean.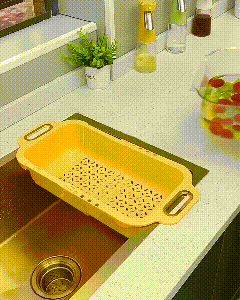 Perfect for kitchen rinsing fruit & vegetables, draining pasta, potatoes, broccoli, leafy greens, or canned foods, etc. Perfect for straining, washing, and rinsing.